Cleaning For Floor and Wall Tiles, Call City Tile Cleaning: We Serve Entire Hobart
Tiles add aesthetics to your rooms, bathrooms, and walkways. In addition to this, tiles add a protective layer to your walls and floors. However, with time tiles look discoloured, grimy and greasy. At such times, calling us for tile and grout cleaning Hobart service is a reliable choice.
City Tile Cleaning is one of the leading providers of tile and grout cleaning services in Hobart. We have professional cleaners who can clean all types of tiled surfaces. Also, our tile grout cleaning Hobart team uses eco-friendly and effective cleaning solutions. With a number of services including Carpet Repair, Curtain Cleaning, Couch Cleaning, and Mattress Cleaning on a same-day basis, we are Hobart's best carpet cleaners. Besides, our couch cleaning cost is also affordable. Our experts work with leading technology and cleaning equipment and offer amazing results. Apart from tile cleaning, we do tile sealing, stripping, grout sealing and efflorescence removal, etc. To avail of a complete tile cleaning service in Hobart, book us at 0488 811 269.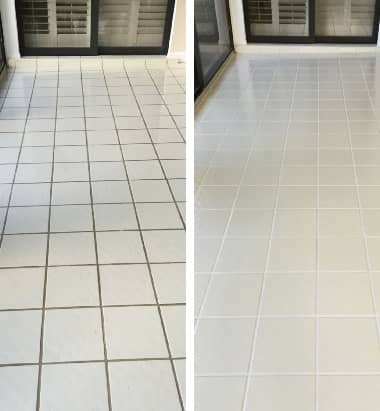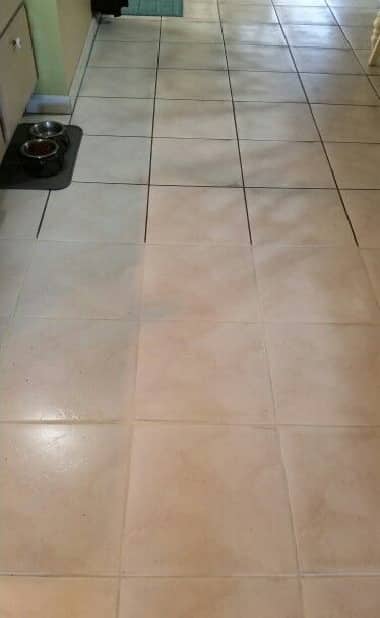 What Do We Do In Tile & Grout Cleaning?
As tile and grout cleaning Hobart experts, we know that different levels of soiling and types of tiles need unique treatments. This is why our tile cleaning process is flexible and can change as per the need. You can have a look at our basic process for Hobart tile and grout cleaning services below:
Tile Steam Cleaning: If your tiles are extremely dirty, we go with tile steam cleaning. Using steam, we give your tiles a deep clean.
Tile Dry Cleaning: If your tiled surfaces are too moist or wet, we go with tile dry cleaning. It's a quick and effective way of cleaning tiles.
Tile Stain Removal: We also remove tough stains and spill marks from your tiles. It can be bloodstain, ink, paint, oil, etc.
Tile Mould Removal: If your tile has mould build-up, we clear it out with deep cleaning and disinfect the tiles.
Tile Deodorisation & Odour Removal: We not only clean tiles but also remove the bad misty, foul and damp smells.
Tile Sanitisation: Next, we make sure to sanitize the tiled area thoroughly to offer you a safe environment.
Tile Efflorescence Removal: We also have a solution for the white deposits on tiles- efflorescence. You can appoint us for cost-effective tile efflorescence removal in Hobart.
Call Us And Protect Your Tiles & Grouts With Professional Services
By choosing us as your tile and grout cleaning company, you can protect your tile and grouts effectively. We provide a variety of tile protection options that you can choose from. Below is the list of tile cleaning methods we use in Hobart.

Tile & Grout Cleaning Hobart
Using hot water extraction and steam cleaning, we clean your grout and tiles thoroughly. Having stained and dirty tiles can lead to a bad ambience, allergies and insult in front of guests. You can say bye to bad-looking tiles by appointing us for tile grout cleaning. To avail of a professional tile cleaning service, ring us today!
Tile Stripping & Sealing Hobart
All porous tiles must be sealed properly to avoid staining and breaking. Tile sealing further protects the surface from contamination and spill attacks. Whereas, in our tile stripping service, we scrub the old sealant and restore the original appearance of the tiled area. Call us for tile stripping and sealing Hobart service.

Grout Cleaning & Sealing
We have a unique service for grouts that is grout cleaning and sealing. You can feel free to schedule us any time. We can change the look and condition of your tiling by cleaning the back-lined grouts. For this, we make use of high-pressure cleaning and offer quick results.

Tile Regrouting Hobart
If your grouts deteriorate and tiles look just fine, then go with our tile regrouting service. Our tile regrouting Hobart service can improve the overall look of your tiled surface that has faced a lot of wear and tear. You can book our tile regrouting service for kitchen, shower, floor and wall tiles.

Jet Wash Tile Cleaning
We use the jet washing technique to offer a quick and properly clean. We give our best to provide you with fresh, new and clean-looking tiles. Moreover, we recommend jet wash tile cleaning for areas like pavements, pathways, patios and driveways. With jet washing, your tiles get free from stains, slippery surfaces, bacteria, algae, etc.

Tile Repairs And Restoration
Our company also has specialists to do tile repair and restoration work. If your tiles are getting loose or have fallen off, we can fix them for you. Moreover, our tile repair and restoration services are affordable and pocket-friendly.

Stone Polishing Hobart
Have stone tiles that are looking dull and shabby? Well, you can count on us for an effective stone polishing service. We use cutting-edge technology and solutions to polish stone tiles and make them look freshly done! Forget about replacing tiles and call us for a same-day stone polishing service today!

Grout Colour Sealing
Our tile and grout cleaning Hobart team also offer grout colour sealing service. In this, we change the colour of your grout lines and seal them. Grout colour sealing is an ideal option to improve your tile's life.
Need Tile Revival With Cleaning: Get Quotes From Us
Get all your tile cleaning needs solved by us. Our company is active Hobart-wide for all types of tile and grout cleanings. Also, we provide free quotations via call. So, feel free to call us for a quick no-obligation quote!
Forget Your Tile Types: We Clean All Tiles
We use revolutionary tile and grout cleaning procedures to clean all types of tiles. No matter what tile type or how old it is or how long it has not been cleaned, we can professionally clean it for you. Here's a list of the kinds of tiles that we clean in Hobart.
Ceramic
Porcelain
Limestone
Marble
Slate
Sandstone
Timber Floor
Terracotta
Bluestone
Pavers
Granite
Concrete and many more.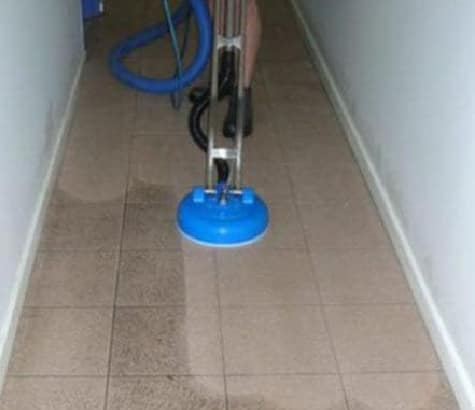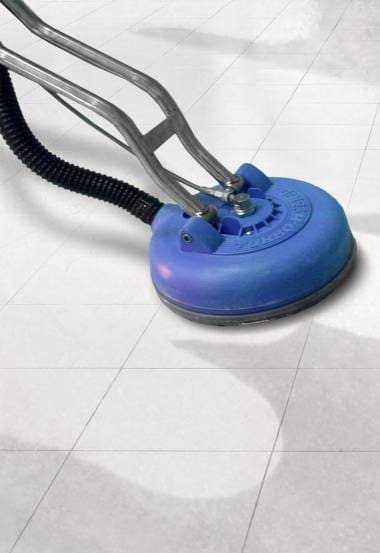 Why Are We Ideal For Your Tile and Grout Cleaning Hobart Needs?
We are proud of our tile cleaning Hobart specialists for offering amazing services. You can rest assured that your tiles will be perfectly cleaned by our experts. Being in tile grout cleaning for 20+ years, we know how to clean tiles and grouts, the right way! Here is a list of specialties to support what makes us the finest tile and grout cleaning Hobart company. Check them out!
Based on the kind and condition of the tiles, we customise a cleaning plan.
We pay special attention to the treatment of moulds
We ensure to provide restorative clean to your tiles
Our tile and grout cleaning Hobart team is fully certified and trained
We are your Same Day And Emergency Service providers in Hobart
24/7 Active for bookings and queries
Our tile grout cleaning pricing is amazing and affordable!
FAQ's
Most people suggest going for a professional tile and grout cleaning service at least 1-2 times per year. Although, it can be more if your tiles get dirty more often or receive a lot of foot traffic. Feel free to consult our expert tile cleaners today!
Yes, of course. Our company is actively serving all of Hobart on weekends and holidays. So, you are free to schedule us for tile sealing at your convenience on weekdays or week offs.
The thick white deposits on tiles are called efflorescence. You need not worry if you have these on your tiles. Simply book us for efflorescence removal. Our prices are budget-friendly.